Cord-wrapped Clay Pot, Perfect for Mother's Day!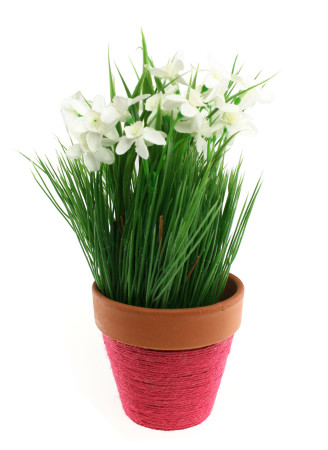 Supplies
Soft Jute Cord – Rhubarb (SUL52748 UPC 717527486)
Sulyn Scrappy Glue
Scissors
Craft brush
Hot glue
Clay Pot
Steps
Starting with hot glue, attach cord to top of pot under rim, as shown.
Add Scrappy Glue to pot in sections with brush, wrap cord tightly around pot.
Secure end with hot glue.