Fairy Garden Lantern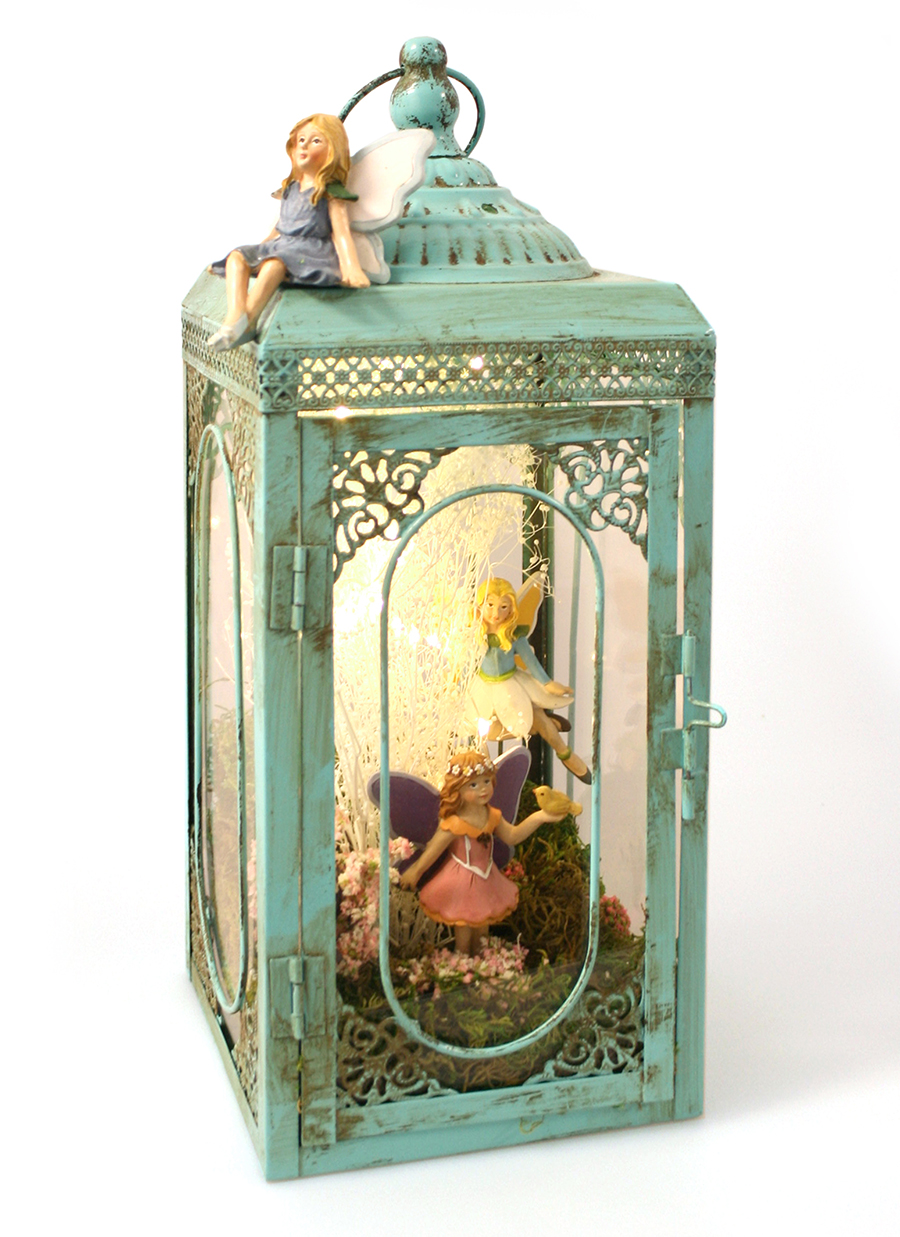 Supplies
Artminds Mini Embellishments – Fairy with Bird (#462230  UPC 886946850714)
Artminds Mini Embellishments – Blue Fairy (#462231  UPC 886946850721)
Artminds Mini Embellishments – Flying Fairy (#462233  UPC 886946850745)
Artminds Mini Embellishments – Trees (#460993 UPC 886946842658)
Artminds Mini Embellishments – Shrubs (#460994 UPC 886946842665)
Artminds Mini Flowers- Pink (#460998  UPC 886946842672)
Lantern
Fairy Lights (battery-operated)
Spring plants – white, dried
Craft Moss
Craft glue
Scissors
Hot glue
Steps
Place fairy lights battery back on bottom of lantern near opening, cover bottom with moss.
Fill lantern with plants.
String lights onto plants.
Glue path of miniature pink flowers onto moss with craft glue.
Glue Blue Fairy to edge of lantern as shown.
Place other fairies and miniatures into pot as shown.