Autumn Owl Nest in Pumpkin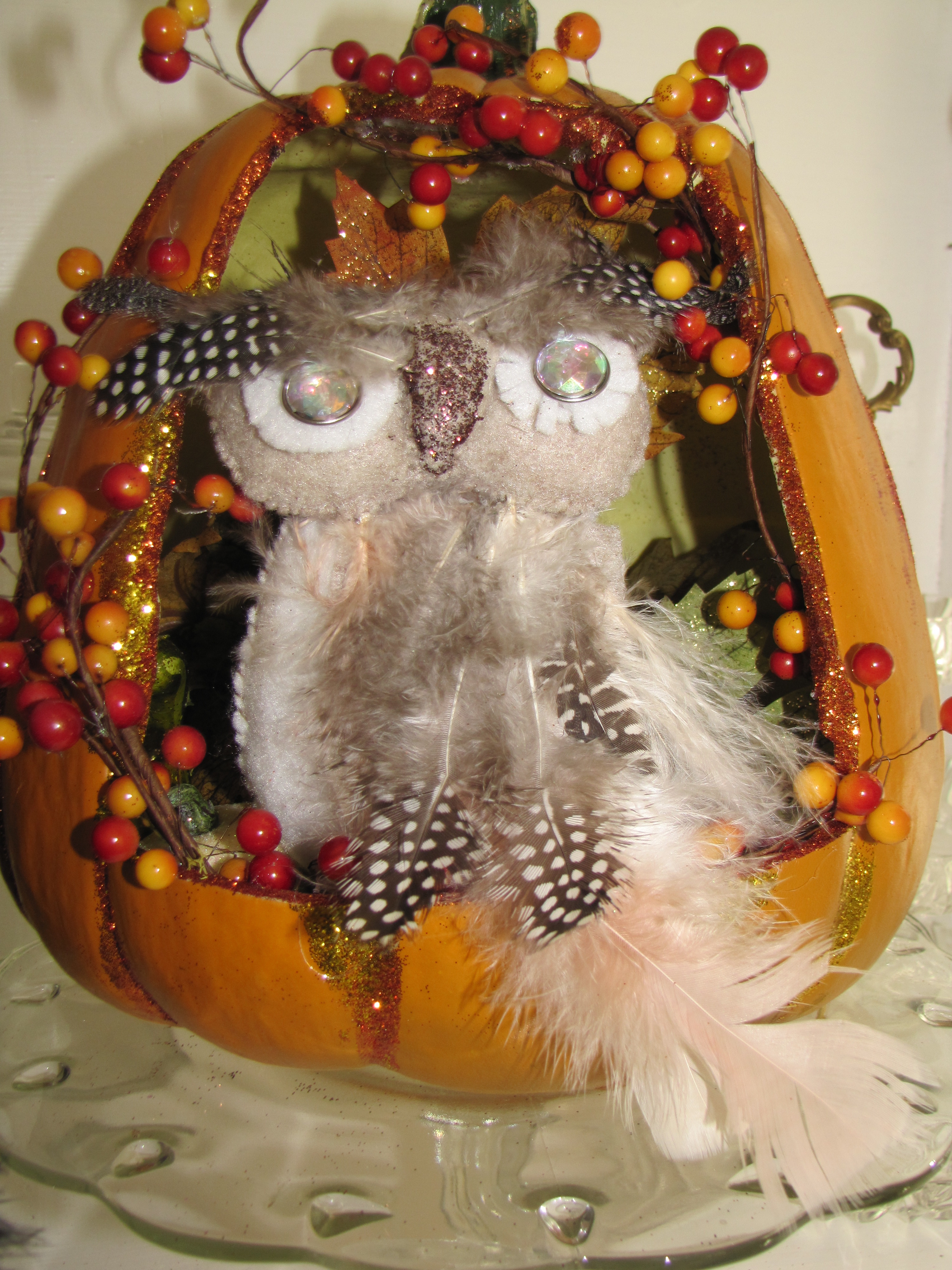 Project Instructions:
Designed by: Lori Butler
Skill level (1-5): 3
Time to complete:   1 hour
Age range: 12+
Messy level (1-5): 3
Materials:
Artminds Glitter Stacker: Topaz, Chocolate Diamond, 24 Karat
Decorative pumpkin
Decorative Autumn gourds
Silk flowers, leaves and berries
Felt owl
Craft brush
Craft glue, hot glue
Wire cutters
Steps:
Cut away part of pumpkin shell using tool, see photo for reference. Outline cut away edge of pumpkin with glue and Topaz glitter, let dry.
Dot gourds and berries with glue and coordinating glitter, using craft brush.
Place leaves, and gourds inside pumpkin.
Arrange silk flowers and gourds in and around edges of pumpkin as desired, secure with glue.
Place owl in opening of pumpkin, secure with glue.
Patterns: