Black Owl Pumpkin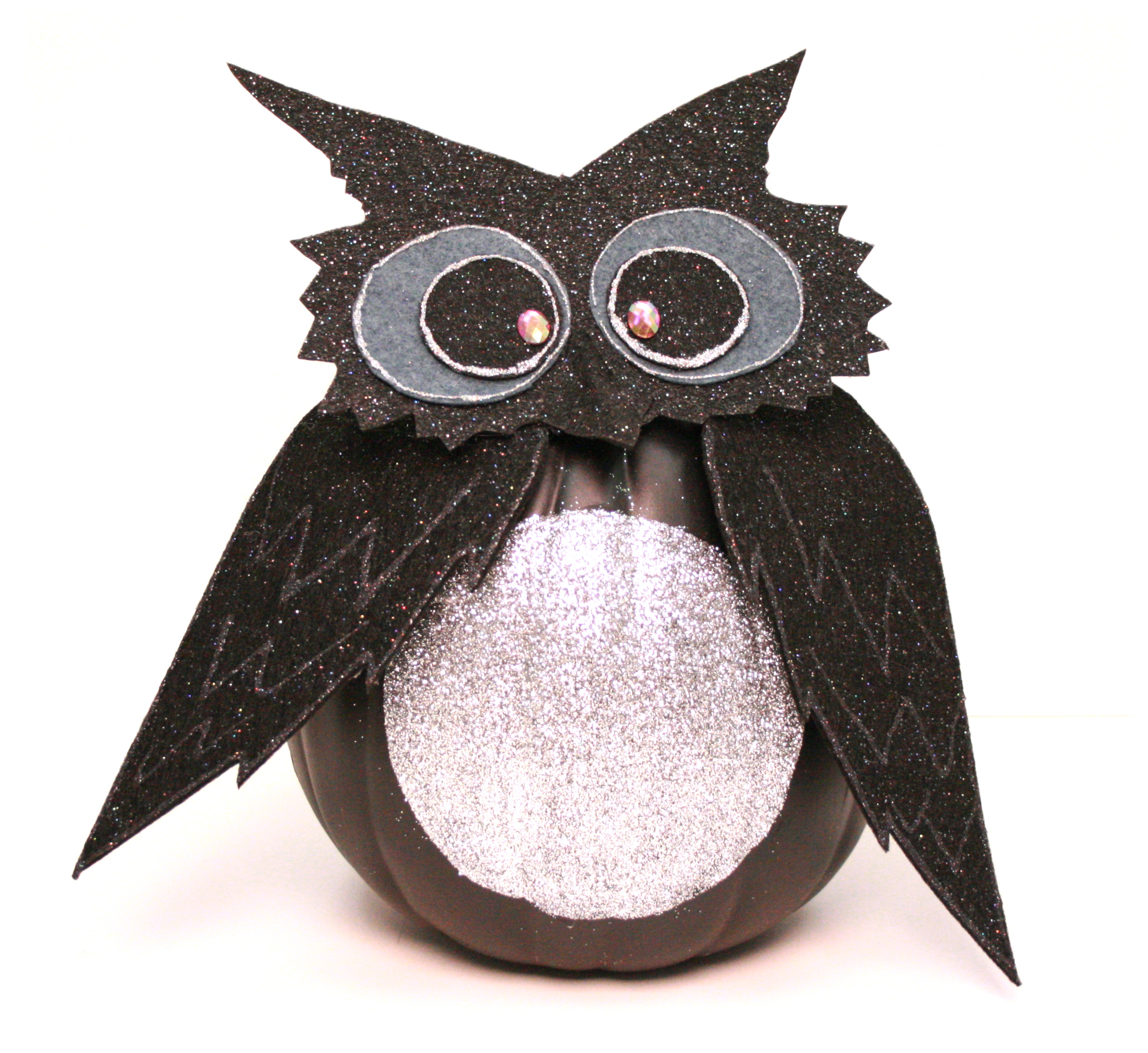 Project Instructions:
Designed by: Lori Butler
Skill level (1-5): 3
Time to complete:   1 hour
Age range: 12+
Messy level (1-5): 3
Materials:
Creatology Glitter – Sterling
Creatology Glitter Glue – Silver
Artminds gems
Large decorative pumpkin – black
Stiffened black sparkle felt
Stiffened grey felt
paper plate
scissors
pencil or chalk
Craft brush
Craft glue
Steps:
Use a small paper plate to trace around center of pumpkin.  Cover round area with glue and Silver glitter, let dry.
 Using pattern, cut out face, beak, eyes, and two wings from stiffened black sparkle felt.
 Using pattern, cut out larger eyes from grey stiffened felt.
 Outline wings and all eyes as shown in photo with Silver glitter glue, let dry.
Glue grey eyes to face, then glue smaller black eyes to grey eyes, as shown in photo.
Glue gems to center of eyes, as shown in photo.
Bend beak in half down the center and glue in place to give dimension.
Glue wings to side of pumpkin.
Cut a one inch wide strip of black felt, about six inches long.  Fold into an accordion.
Glue one end of accordion to back of owl's face, glue other end to top of pumpkin in front of stem, keeping accordion somewhat compressed, so that owl's face stands up.
Glue along bottom back edge of face to wings to secure to pumpkin.
Patterns: