Simple but Elegant Snowman Ornaments, with Merry Minis from Michael's stores.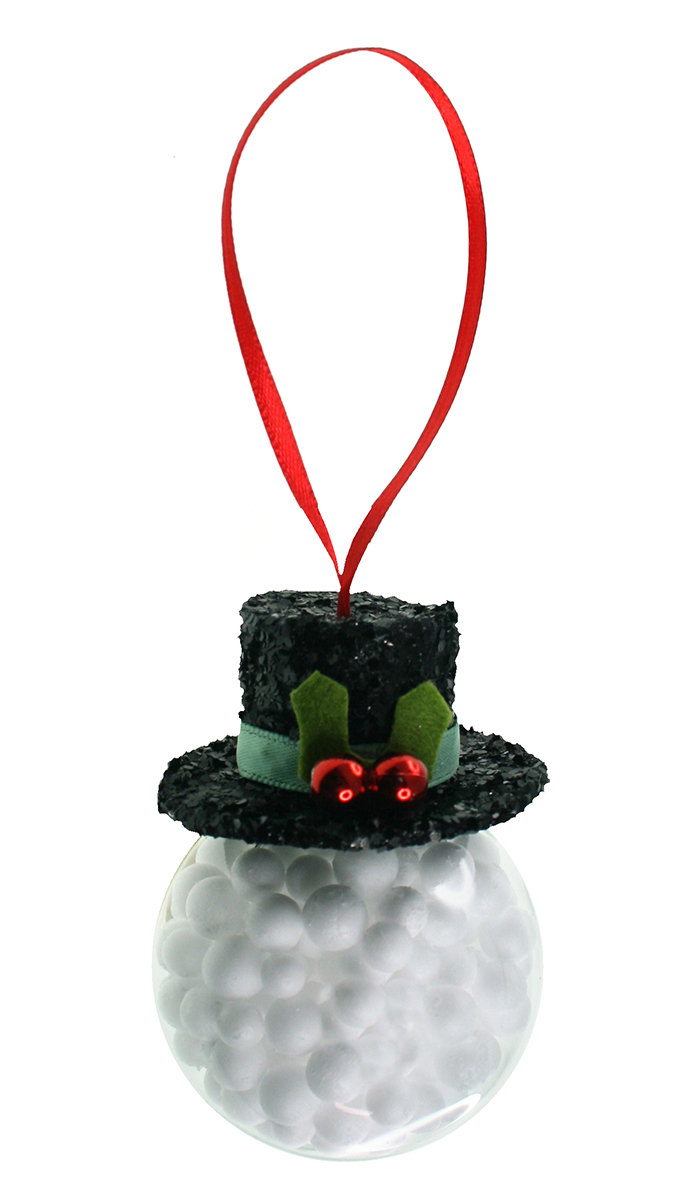 Supplies
Sparrow Innovations Merry Minis: Snowman Hat (#492201 UPC 886946040047)
Handmade Holidays – Snowballs (medium) (#491934 886946036194)
Creatology Glitter – Iridescent (#299997 UPC 400100796221)
Hot Glue
Glass ornaments
Ribbon
Scissors
Steps
Fill ornament with Snowballs or glitter.
Poke hole in top of hat, thread ribbon through to make hanger. Knot inside.
Hot glue hat to top of ornament.