Glittered Shamrocks in a Gold Glittered vase make a simple St. Patrick's Day centerpiece!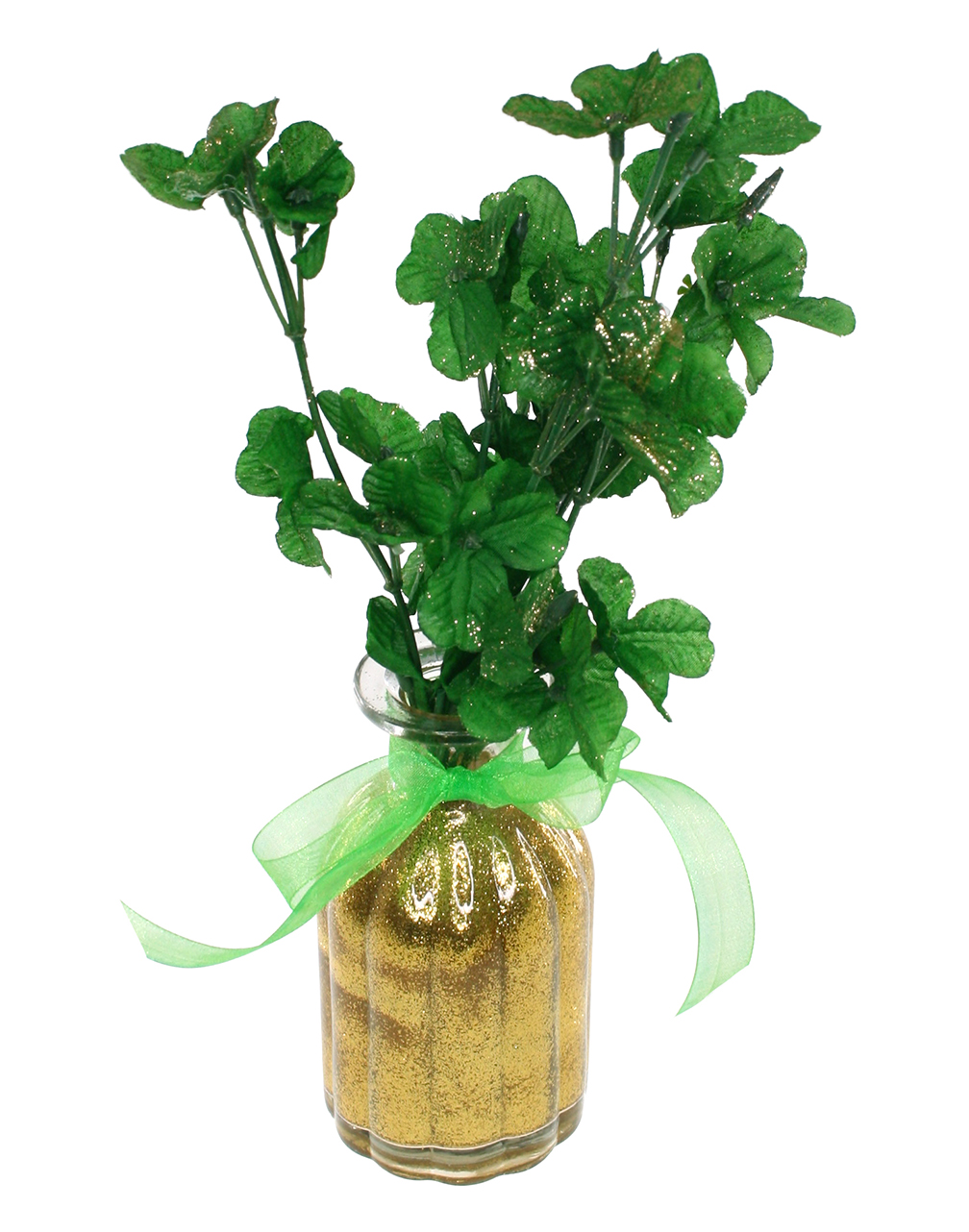 Supplies
Artminds Extra Fine Glitter – 24 Karat (#226102 UPC 400100025574)
Floral clover
Green Ribbon
Scissors
Craft glue
Beacon Glitter-It! glue
Glass vase
Steps
Dab clover with glue, sprinkle with 24 Karat glitter, let dry.
Cover inside of vase with gold glitter using Beacon Glitter-It! glue according to package directions, let dry completely.
Tie ribbon around vase.
Insert clover as shown.