Create beautiful hand-made Valentine cards and tags with stamps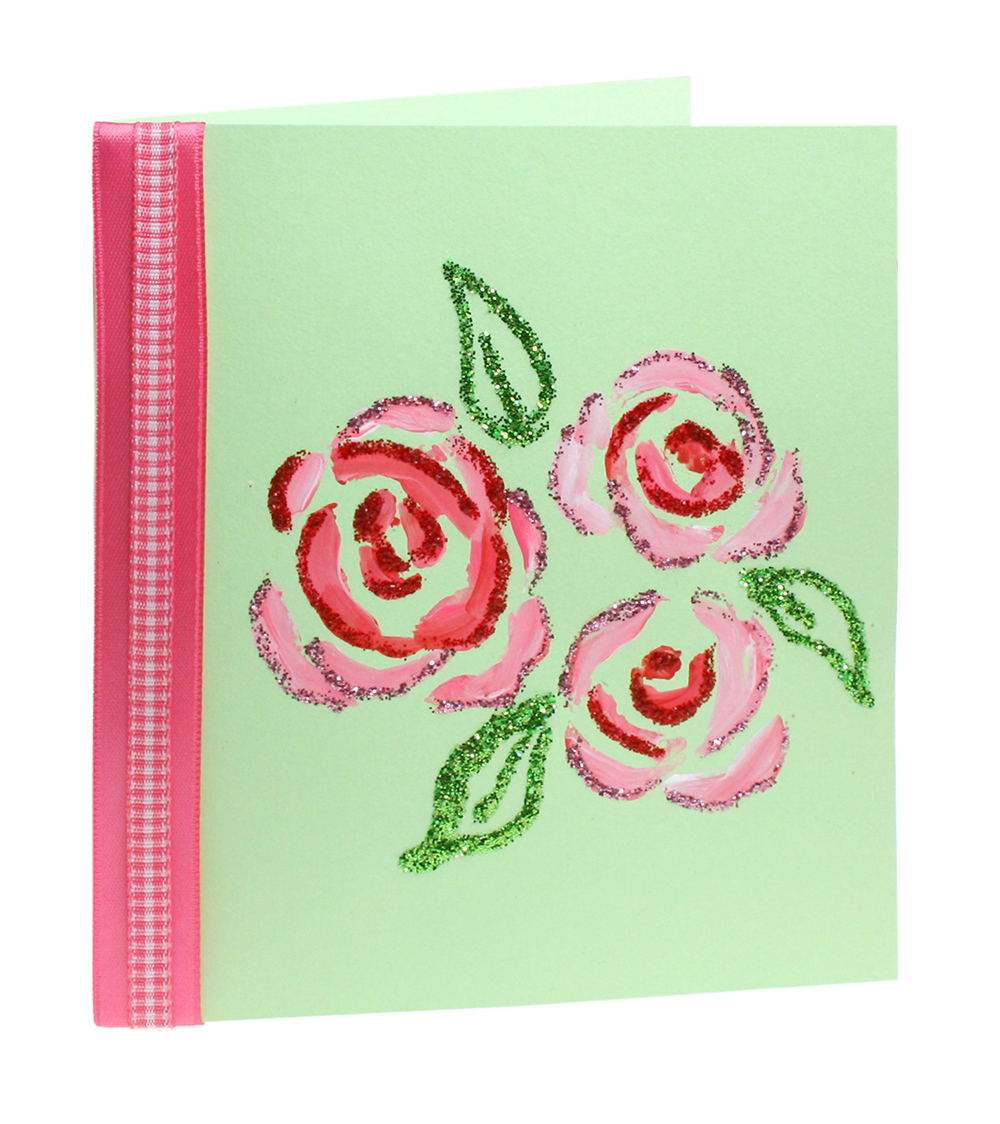 Supplies
Creatology Glitter Glue –  Red (#305791 UPC 400100794012)
Creatology Glitter Glue –  Sparkle Grape (#382064 UPC 400100793978)
Creatology Glitter – Kiwi (#220087 UPC 400100993002)
Creatology Glitter Glue – Silver (SUL469847 UPC 400100979068)
Artminds Glitter – Crystal Diamond (#226118  UPC 400100025710)
Gift tags
Cardstock
Craft paint – Red, White
Craft brush
Assorted Ribbon – red, pink
Craft glue
Scissors
Kitchen knife
Rose stamp or Bok Choy
Small heart stamp
Steps
To make roses, cut end off of bok choy as shown in photo, or use a stamp.
Paint stem or stamp pink, red, and white with craft brush, stamp onto card or tag.
To make heart, stamp heart then cover with glue, sprinkle with Crystal Diamond glitter.
Outline rose or heart with glitter glue as shown, let dry.
For card, draw leaves with glue, sprinkle with Kiwi glitter, let dry.
Glue ribbon to edge of card.